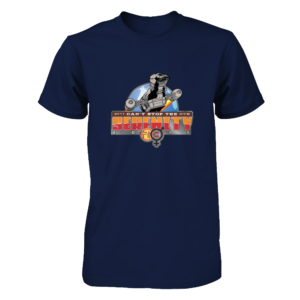 The 2017 Global Can't Stop the Serenity t-shirts are now available to order. We have again partnered with Represent so t-shirts are available to the general public through online sales, allowing anyone to support CSTS even if they can't make it to an event. And if you are lucky enough to attend an event, you can attend in style and… represent!
Represent is a T-shirt printing company specializing in charity drives. They've been the powerful machinery behind several high profile celebrity fundraisers, including efforts by Nathan Fillion, Jewel Staite, Felicia Day, and many others.
100% of t-shirt proceeds will go directly to Equality Now.
Using Represent also means we can offer a wide variety of styles, sizes and colours and with back to back campaigns relaunching automatically every three weeks, you can order at any time throughout the entire CSTS season. At the end of each three week campaign, orders will be printed and shipped, and a new campaign will begin.
U.S. customers can anticipate receiving their merchandise approximately three weeks after the end of a campaign, international customers should add an additional week or two to anticipated shipping time, depending on location. Please be advised however that t-shirts may not arrive for up to 8 weeks after the order date so please order well in advance. Regardless of your event date, orders may be placed at any time.
We are also offering this design on phone cases.  You can see the design options here.  This is a fun new option we are excited to bring to the 2017 season.
Whether you want to wear this cunning design to an event or simply want to show your support, join us as we aim to misbehave for a good cause!
Posted by Cheryl on April 04, 2017 in
CSTS Global
tagged with
CSTS2017
,
Equality Now
Tiny URL for this post: http://tinyurl.com/kmh766y