Denver's Can't Stop The Serenity has the weekend all to themselves and with everything they have planned - they need that time & space! This is their 9th year and they have planned a shiny night full of "good works", to benefit Equality Now.
The SIE Film Center will play host on Saturday, July 12th. Event activities include a pre-screening shindig in the Henderson Lounge, Serenity and Dr. Horrible on the big screen, a costume contest, and huge raffle for shiny items donated by generous Sponsors.
Last year's Jayne's Hat Mob was big but they are hoping to beat that so remember to bring your "cunning hat!"
Denver's special ticket packages "Big Damn Hero" and "The 'Verse" have sold out already, so you might want to buy your ticket in advance as the event normally sells out before the day of the screening.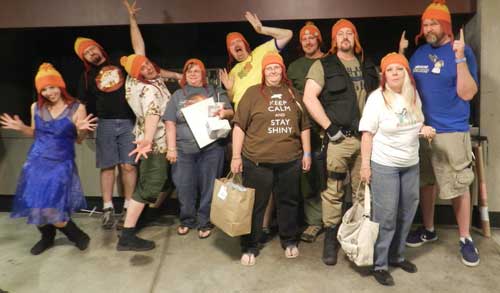 Continue Reading...