Click here to go to the eBay auction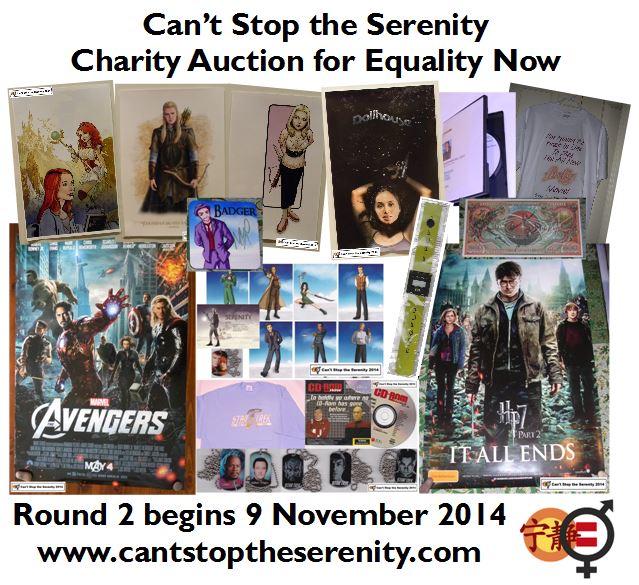 The 2nd round of our E-Bay auction is up and running. Once again the New Melbourne Browncoats and Jen Cummings have been very generous with their donations. There are many collectibles here including some you have probably seen nowhere else.
"Buffy" photo print signed by artist Georges Jeanty
Rare Firefly Official Promo Digital Watch
Screen Writing Expo Seminar DVD: Tim Minear, Breaking the Story
Star Trek Memorabilia Collection
Replica Alliance bank note signed by 5 Serenity/Firefly cast/crew
Firefly/Serenity Memorabilia Collection including a Serenity "Jayne" promotional postcard. These were produced in the UK for the theatrical release of Serenity in 2005 and are very hard to find.
Firefly "First in Line" fan Tshirt T-shirt
Harry Potter Deathly Hallows Part 2 Australian Theatrical Poster
LOTR Legolas Art Print signed by Orlando Bloom
Marvel's Avengers Theatrical Movie Poster
Dollhouse Promotional Poster (Eliza Dusku)
The Guild "Codex" Photo Print Signed by Artist Georges Jeanty

Please bid generously - all profits go to support the work of Equality Now

Click here to go to the eBay auction

Continue Reading...