2016 Global Sponsors
Can't Stop the Serenity
is grateful for the helping hands that have stepped forward over the past years in support of
Equality Now
and the
Fans
of
Serenity
. Our Global Sponsors support all of our events and contribute to the global success of Can't Stop the Serenity. We are also fortunate to have many local sponsors, who support the individual Affiliate and Screening events. We are grateful that we're welcoming new and returning sponsors from last year.
Click here
for information on how to become a Global Sponsor.
Alphabetical Listing
Jen

Cummings
Dark Horse Comics
Equality Now
FireflyProps.net
Looney Labs
William T.

Pace
Utah Browncoats
Nate

Varnadoe
Detailed Listing
Jen Cummings
has been a proud supporter of Can't Stop the Serenity since its beginnings in 2006. She has been a local event organizer in Melbourne and Vancouver, and has been involved at the global level since 2009. Jen has also been a Can't Stop the Serenity mentor and is the President of New Melbourne Browncoats.

Dark Horse Comics
is the largest independent comic book publisher in the US and has been supporting CSTS for many years. They have published many Serenity comic series, including: Serenity: Those Left Behind (the original movie tie-in), Serenity: Better Days, Serenity: The Shepherd's Tale, and Serenity: Leaves on the Wind (the story after the movie). This year they have donated a wide assortment of items to the Sponsor Pack.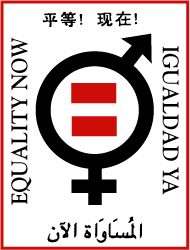 Equality Now
works for the protection and promotion of the human rights of women and girls around the world. Working with grassroots women's and human rights organizations and individual activists since 1992, Equality Now documents violence and discrimination against women and mobilizes international action to support efforts to stop these human rights abuses. Their mission is to achieve legal and systemic change that addresses violence and discrimination against women and girls around the world. This year they have donated a generous amount of Equality Now promotional items, including shiny pins (literally), key-chains, mugs, and t-shirts (some with Joss Whedon's design!).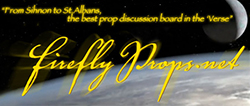 Fireflyprops.net
is the premier Firefly and Serenity prop collectors forum and marketplace. "From Sihnon to St. Albans, the best prop discussion board in the 'Verse."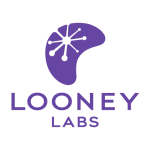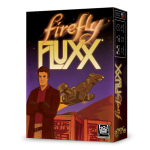 Looney Labs
is a friendly little game company that publishes the Fluxx series of card games. Fluxx has that certain something that makes a game addictive — when it ends, you want to play again immediately, even if you lost. Fluxx is the company's best known product, but they have published many other award-winning games. This is their first year as a CSTS sponsor and they have donated Firefly Fluxx items to the Sponsor Pack.
William T. Pace
has been a supporter of the Firefly fandom since the show first aired and he works as a writer, illustrator and prop builder. He has been a CSTS volunteer locally and globally since 2008 and donates his work regularly to Firefly fan projects worldwide. He has donated many different patches from around the 'Verse.

The Utah Browncoats
are long time supporters of Can't Stop the Serenity and the Firefly fandom at large. They gather every year to host events and screenings around the state and raise awareness for the charities of the Big Damn Heroes and Joss Whedon's work.
Nate Varnadoe
is donating on behalf of the 12th "Privateers" Brigade. He is a proud member of the Utah Browncoats.
Previous Global Sponsors
2015 Sponsors
2014 Sponsors
2013 Sponsors
2012 Sponsors
2011 Sponsors
2010 Sponsors
2009 Sponsors
2008 Sponsors