2011 Sponsors
Can't Stop the Serenity is grateful for the helping hands that have stepped forward over the past six years in support of Equality Now and the Fans of Serenity. Our Global Sponsors support all of our events and contribute to the global success of Can't Stop the Serenity. We are also fortunate to have many local sponsors, who support the individual Affiliate and Screening events. Along with our lifetime sponsors, we're welcoming new and returning sponsors from last year. Click here for information on how to become a Global Sponsor.
Lifetime Sponsors
Global Prize Pack Sponsors
These wonderful folks have donated items that can be used as prizes at local events in raffles, auctions or competitions to assist our local organizers raise money for Equality Now.
Auction & Prize Sponsors
These fine folks have donationed items for our Global eBay Auction, including memorabilia, autographs and other unique items. Auctions will be held in August and September
Merchandise Partners
Our Merchandise Partners enable local organizers to purchase merchandise at a discounted rate to sell at local events to raise money for Equality Now.
Media Partners
Our Media Partners are hard at work promoting Can't Stop the Serenity and keeping us going!
LEARN MORE ABOUT OUR WONDERFUL SPONSORS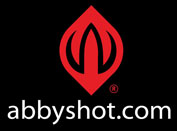 AbbyShot Clothiers is the source for clothing that's cooler than real life! AbbyShot creates the highest quality screen-replica clothing based on fan-favourite sci-fi, classic movies, anime, and video games. What sets AbbyShot apart is their attention to quality – these are no mere costumes but rather high-end garments meant to last fans through years of everyday enjoyment. AbbyShot's flagship coat from the Serenity 'Verse is the official Malcolm Reynolds Browncoat, licensed by Universal, a rugged suede coat that allows fans to truly show their allegiance to the Browncoats. AbbyShot also offers Doctor Who replica clothing licensed by the BBC, as well as a line of original garments (comprising everything from leather jackets to hoodies), allowing a diverse range of fans to dress (and feel) like their favourite on-screen heroes.
Website: www.abbyshot.com

Anne Barringer was the 2009 Global Organiser of Can't Stop the Senenity. As a passionately dedicated Browncoat and advocate for Equality Now, Anne has given countless hours of her time to help make Can't Stop the Serenity what it is today. Her "Why We Are Here" articles have inspired likeminded fans to do that something extra and to go the additional mile to help others – those we know and those who are strangers to us. Anne's contributions to CSTS include covering the website hosting and domain name registration fees.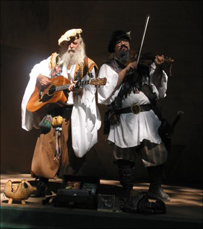 Bedlam Bards are the premier musicians of the Browncoat movement. Their award-winning album, On the Drift: Music Inspired by Firefly and Serenity, set the standard for Whedon-based fan music, leading to their being a part of many of the major flan activities around the globe: The Signal and Firefly Talk podcasts, the Browncoat Backup Done the Impossible, The Big Damn Cookbook, the Browncoat Cruise, Bards without Borders, the Browncoat Ball, the 76th Independent Battalion, and of course, Can't Stop the Serenity. During the writer's strike, they marched with fans outside of Fox Studios on Mutant Enemy Day, even serenading Joss Whedon as he walked down the street. They make a cameo in the upcoming independent film, Browncoats: Redemption, which features one of their songs.
Website: www.BedlamBards.com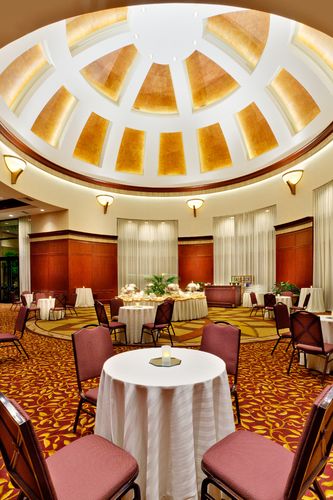 The Browncoat Ball started in Chicago in 2004 and has since been hosted by mighty fine Browncoats in a different city every year. The 2011 Browncoat Ball will be held at the Crowne Plaza in Warwick, RI about eight miles outside of the state's capitol, Providence, on October 21st-23rd. Home of the first Browncoat rebellion against an overbearing Alliance, New England abounds with great history, art, culture, food and entertainment. The New England Browncoats group has been active for six years hosting regular shindigs, CSTS screenings, and more. We have a full weekend in store, which should be a wicked good time, as we say up here.Our theme for the October weekend: Call of the Ball, Halloween, Cthulhu & Fancy Dress in The 'Verse."
Website: www.browncoatball.com